Custom Commercial Furniture To Enhance Modern Workspace Design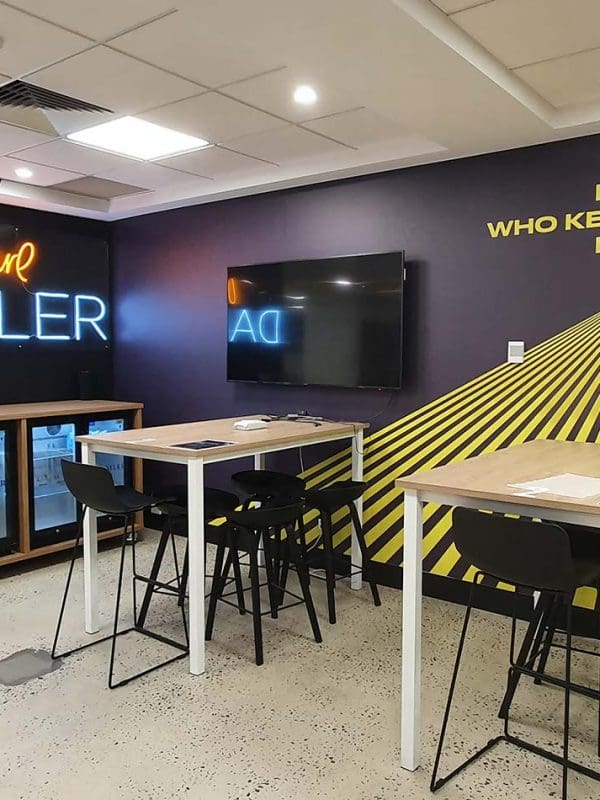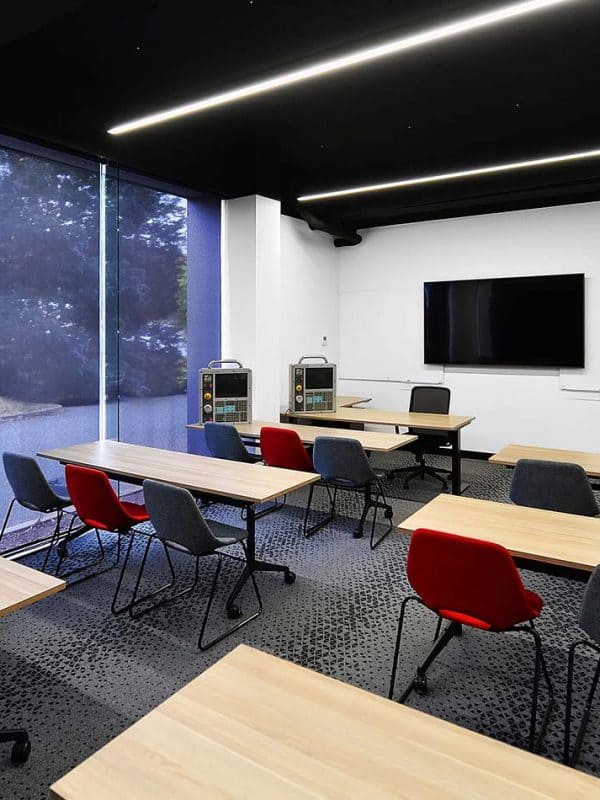 Bringing to life your workspace vision with office furniture solutions tailored to your needs
Optimal design and planning is only as effective as the furniture that fills an office space. A critical element of our design process is to select and specify furnishings that perfectly meet design intent, cater to essential ergonomic requirements and offer the necessary durability to handle the rigours of work.
Our team of designers and product specialists will align your budget with our design theme to set up your workspace with the best value furniture selection.
Furniture Specification
To integrate strategic office layouts with aesthetic design intent and occupant satisfaction, we create an overall workplace design theme. This combines architectural features and furnishings into a complete specification document, ensuring that concept and creation are interwoven.
We analyse each office zone and then select workstations, seating, tables, joinery etc from aesthetic, budget, ergonomic and compliance criteria. From our initial design consultation and business reports we ensure we've captured and met the critical elements of furniture design specific to your operation.
Ergonomics
Staff comfort is vital to individual performance, and correct ergonomics play a very important role in the reduction of fatigue and absenteeism. Providing your workplace with furniture that fulfils the specific ergonomic needs of your workforce, is a key element of our design and selection. This includes correct seating posture, sit-to-stand workstations, adjustable monitor arms and other ergonomic accessories.
Acoustics
An important part of space planning and office design is centred around effective team collaboration, flexibility and staff communication with face-to-face interactions. This can create a challenging acoustic environment, with transfer and spread of noise. When selecting furnishings to best complement the design intent of your workspace, we give careful attention to each work-zone, including new and existing surface finishes. Our selection of soft furnishings, screens and other acoustic accessories is designed to reduce disruption throughout the workspace.
Connectivity
In today's fast-paced and mobile-friendly world, the need for effective and efficient communication across business networks is crucial. From our design analysis, we gain an understanding of the purpose of each work-zone, as well as the individual requirements of your staff in their ability to connect with those outside the immediate office environment. Specification of audio-visual connection points, device charging and network cable reticulation in meeting rooms, breakout zones and at individual workstations, is of high importance. These elements are integrated into the furniture systems we select, ensuring your staff have immediate connectivity wherever and whenever they require.
Safety
Public wellbeing and safety, including staff and the wider community, is fundamental to effective office design and furniture selection. In a Covid-era workplace, personnel must be protected and must feel safe. The size and distance between workstations is critical, as well as the dimensions and placement of protective screens and accessories. We pay specific attention to such workplace safety concerns when selecting the most appropriate furnishings for your office environment.
Task-Specific
For the greatest performance and staff satisfaction, the modern office environment requires task-specific zones. Creating flexibility and mobility within the office is a key component of our furniture specification process. We ensure the right balance of ergonomics, acoustics, connectivity and safety across all required zones, allowing staff to be their most productive. Our complete design and specification process ensures that all areas of the workspace are perfectly aligned to the vision and that there is a consistency of design message throughout the organisation.
DISCOVER OUR office furniture solutions tailored to your needs
Hi Mark and Scott, I have just received a beautiful box of chocolates from your company, and have to say how much I will enjoy these (with my work colleagues). Mark and Scott – you've both been great whilst we persevered with our Noble Park and Kingsville projects – thank you for responding so quickly, with such grace and reliability. Thank you, also, to your wonderful delivery staff – who were always ready to please, nothing was a trouble – and because they smiled!
(when we were not good company!)
Madelin McGrath
Uniting Aged Care