REIMAGINING RECEPTION WORKSPACE DESIGN
Create a positive first impression with a welcoming reception space
Your reception area is an integral part of your business. It is the first space of your office that clients, visitors, employees, and potential staff see when they enter the building. How you present your reception area is vital to the look you project to those same people. That means you must make the perfect first impression.
Having a poor reception area can damage your reputation, even before you've even met with visitors. Plenty of thought and consideration is required when thinking about the image you want your business to display – this is integral for certain industries in particular.
Real estate agencies, for example, must portray an immediate feeling of professionalism and trust, so homeowners and potential buyers feel comfortable in the level of service that they will be receiving.
However, regardless of your industry, there are key aspects that combine to make a great reception area:
Warmth – having a welcoming and comfortable setting
Color – vibrant colours that help represent your businesses culture
Uniqueness – personalise your area, to make it distinctly relatable to your business
Practicality – consider what your space needs and doesn't need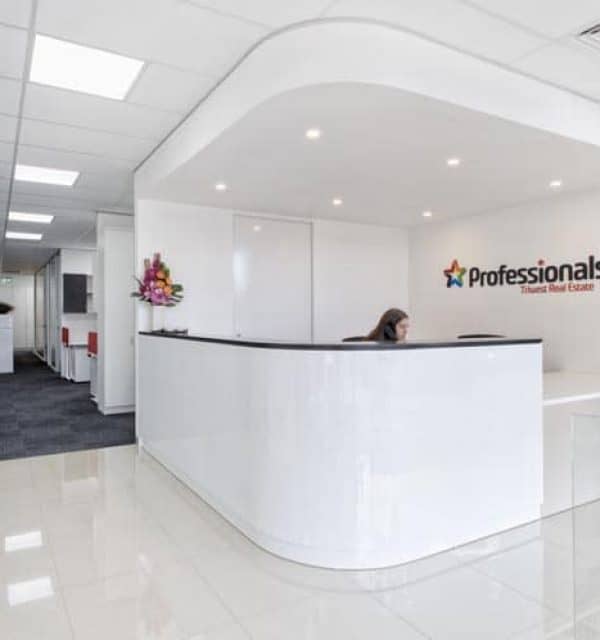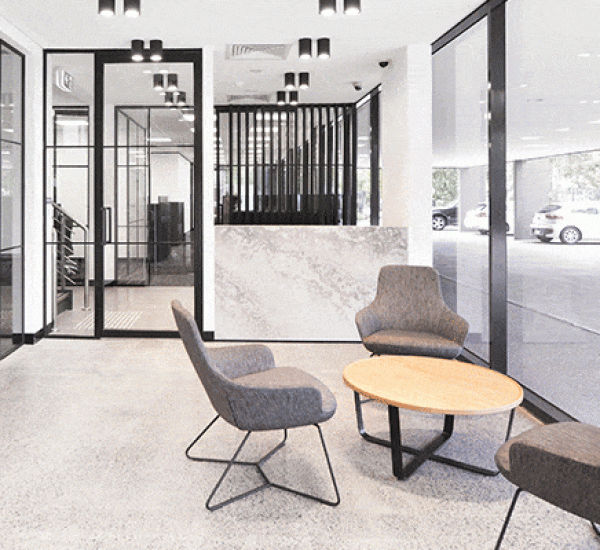 Keep in mind that although your impression is important to external stakeholders, it is equally as important to your staff. They need to be inspired when they enter the building. They also need to feel proud that they are working in your office. If those two basic needs are met, it will improve performance and retention.
Although it is important to be considered when designing your reception area, it also a location that you can get creative with. Various design features can be included such as designer furniture, acoustic panelling, or a feature wall. No matter what you choose, once combined, the features should complement one another and create an overall visual and comfortable experience for your guests.
We can assist you through the decision-making process from start to finish. Our team works with you to design and construct a reception fitout that truly reflects your business, including its values, and culture.
Get in touch today and let's create a stunning design and presentation that will enhance your workplace.
Workspace Planning
Commercial Interior Design
Total Project Management
The 3D plans enabled us to visualise the end result and make aesthetic and functional changes before production – important peace-of-mind for what was a significant investment for our company. The project installation was mostly smooth and any minor issues were dealt with swiftly and professionally. Bowen's after sales service since the installation has also been reliable. A number of visitors to our office have asked about our fit out and we have favourably
referenced Bowen Group.
Chris Borschman
Winplus Australasia Pty Ltd