COMMERCIAL WORKSPACE DESIGN TO CREATE INSPIRING SPACES
INNOVATIVE OFFICE DESIGN SOLUTIONS FOR A THRIVING WORKPLACE
INTERIOR DESIGN & DOCUMENTATION
Providing premium architectural and workspace design services for your office space. We tailor to the specific requirements of your organisation.
Our expert and supportive team work closely with you and your stakeholders to design effective and motivating environments that will complement and enhance your company culture.
Workspace Design
Our workspace design service is highly visual, with optional photo-realistic renders and concept imagery to indicate the space's initial vision. This is followed by a full documentation package including construction drawings, elevations and schedules.
Our team starts by conducting a complete business analysis report. We detail budget-fit styling, architectural & aesthetic considerations, individual space requirements, and team division analysis. This assists our team in gaining an in-depth understanding of your business, ensuring that our workspace design is strategically aligned with your business requirements.
Space Planning
A site survey for drafting and scoping purposes is then conducted to ensure our working plans are 100% accurate. This allows for the process of 'space planning' to integrate all facility, team, and personnel requirements into the workable floor areas. Each of those requirements is assessed using the data and information compiled in the business analysis report.
After planning the workspace, concept imagery is added to align budget and specification levels. This provides you with the confidence that you're gaining the best space utilisation as well as the best value for your investment.
3D Renders
To complete the initial workspace design, and to present the full design intent, 3D renders can be provided showing selected areas. 3D renders not only assist us in aligning to your vision but also assist you in presenting the vision to your staff and other stakeholders to gain their approval. You'll be able to clearly and tangibly reveal a space that doesn't yet exist! And members with a vested company interest will be confident in the reflection of your brand's identity.
Tender and Construction Documentation
Following our analysis and workspace design, we then focus on tender and construction documentation. We document the entire office space with detailed plans, elevations and schedules. This provides a complete tender package giving you the assurance that all details have been accounted for. It's also a documentation set used to gain all regulatory authorisation, which means your facility will be fully compliant, safeguarding you from litigation, and ensuring a safe working environment for your staff.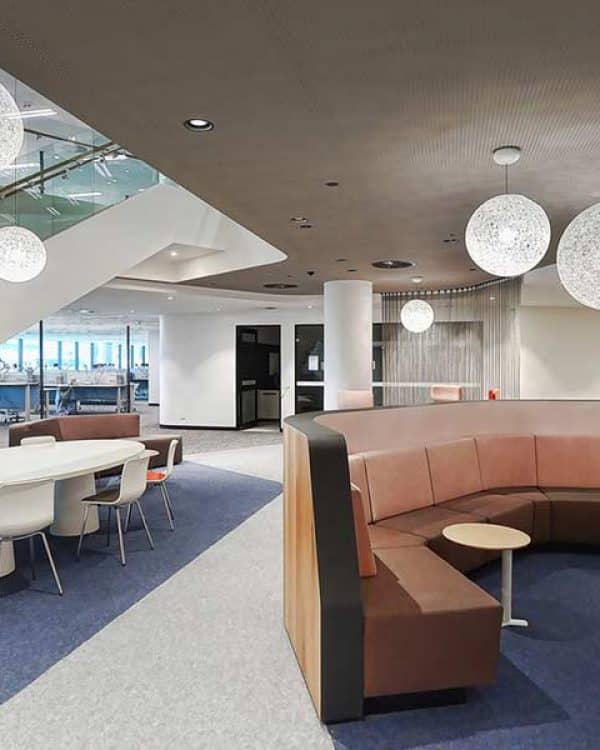 Explore our innovative office design solutions for a thriving workplace
Just wanted to say thank you for your assistance during our relocation project – it was great to work alongside your company. At all times your team was extremely professional with a can do attitude. The outcome for Paragon has been near perfect and all visitors have commented on the how the building presents itself. I would highly recommend Bowens to other companies and l looked forward to completing the project early next year. Have a great Christmas and safe New Year.
Michael Rice
Paragon Care
Get in contact with us today!