SEAMLESS COMMERCIAL WORKSPACE FITOUT PROJECT MANAGEMENT
Total Project Management Delivers a complete turn-key solution
Providing complete turn-key solutions through a total project management service, we are committed to making your project run seamlessly. From concept to creation, we'll be beside you every step of the journey.
As your dedicated project partner, we become your single point of contact. From the initial design consultation, to the handover of your work-ready facility, we manage the entire communication network. Beginning with the end in mind, design, procurement, engineering, compliance and construction methodology are carefully integrated to minimise disruption to your business.
Design Management
In managing the design process, consideration is applied not only to the aesthetics, but also the engineering and legal compliance requirements. Every facility has its own unique set of opportunities, which can only become possibilities with the assistance of regulatory authorities. It takes experience and legal knowhow to understand what can and cannot be achieved. All these pieces of the puzzle are analysed as part of our design management process.
Architectural Specification
Management of architectural selection requires a big-picture vision. We pull together all the key elements of design to ensure the complete specification is in harmony. Also of high importance, the selection must comply with building and safety requirements. There are many considerations relating to fire ratings, access/egress requirements, local & state laws and specific building infrastructure. Our total project management service reduces the cost of non-compliance and allows your project to run to budget.
Construction & Trade Management
Project timelines are critical to the effective implementation of a fitout project. Providing up-front construction schedules, we provide a clear roadmap to the finish line. With many different trades and personnel involved, coordination is key to efficient but safe project implementation. With building permissions, WHS compliance, insurance requirements, risk analysis & mitigation, conflict resolution, defects management as just some of the critical considerations, the stakes can be high.
Total project management from the initial design, through to absolute completion, ensures the vision is maintained throughout. A single point of contact provides consistency of information and closes communication gaps. Total project management is fundamental to both the timely and financially successful completion of your project.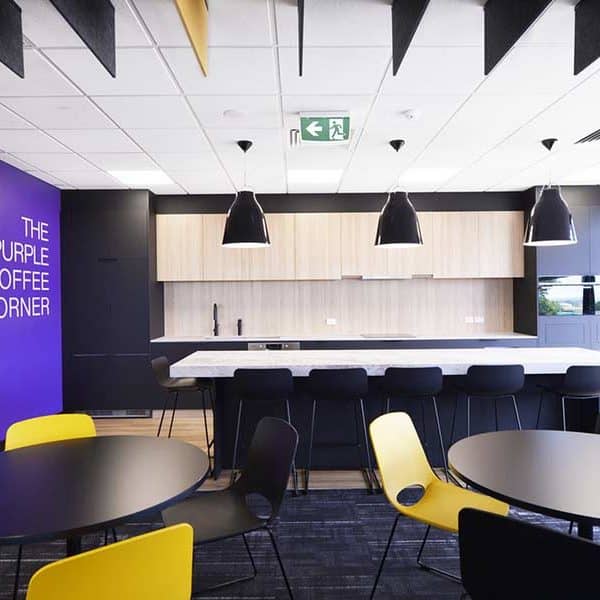 Workspace Planning
Commercial Interior Design
Total Project Management
This is now the second project that Kerry Logistics has engaged the services of Bowen Interiors to complete our new office fit out in Tullamaine. Scott, Tony and the team, have been great to deal with as they provided excellent service from the first brief right up to completion of the project. Scott played an instrumental role in the project and helped me achieve the result I was looking for. A clean Bright, efficient work space which has been admired by anyone stepping into our office. Bowen Interiors were very professional and effective in maintaining the construction schedule and working with our budget. We look forward to working with you in the future and would gladly recommend your services. Thanks again
David Guarnera
Kerry Logistics Oceania
Get in contact with us today!